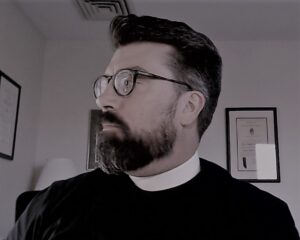 Ok, so if I am narcissistic enough to have a blog, then pulling off a bio page should be no big deal right? Maybe so, maybe not, but here we go anyway.
If you want it in bullet points, my professional resume is here.
I grew up in Brentwood, Tennessee just south of Nashville. My parents were from Nashville and their parents were from Nashville and their parents were from North Carolina. (I did not know that when I moved to North Carolina to "do my own thing in a new place.") Just south of Brentwood is Franklin, Tennessee where I went to grade school at the public schools and high school at Battle Ground Academy. Battle Ground Academy was named for its location on the historic site of the Civil War battle which took place in Franklin and has been called "The Gettysburg of the West." The school has since moved to not the battlefield.
I also moved to attend college at Warren Wilson just outside of Asheville. While studying History, Political Science, and English, I worked — as all Wilson students must — in things as diverse as building maintenance, student government, and the College Relations Office. That last assignment landed me a position at Christ School just out of college. After four years I was convinced that I was called to be an Episcopalian but not a monk. The following year I spent at Carolina Day School, meeting my wife, Abigail and being further convinced that I was not called to teach.
I was called back to Warren Wilson, where I worked first as Annual Fund Director and then as Director of Development for a total of seven years. We also lived on campus for a time, and our child, Archie, was born while we lived there. After we moved off-campus, we lived two miles away and got to visit often. Many of the relationships I formed while I was there have endured, and many of the professional lessons I learned have been invaluable since.
I took those lessons first into the world of consulting, where I found that consulting was not what I had been called to do. I then took them to the service of Big Brothers Big Sisters of Western North Carolina and experienced the transforming power of one to one, mentoring relationships. Later, I joined MANNA FoodBank where I served as Director of Development as well as focusing on building relationships with corporate and foundation partners. My career as a professional fundraiser was capped off by working for the Episcopal Diocese of Western North Carolina and The Wild Goose Festival.
In 2014, my family and I moved to Austin, Texas, so that I could pursue a seminary education at Seminary of the Southwest. After three incredible years among people I hope to always be close with, I graduated with a Master of Divinity in 2017. We returned to Western North Carolina that summer, and I was ordained a priest on August 9. I serve as Rector of Calvary Episcopal Church in Fletcher, just south of Asheville.
Calvary is a community of about 400 souls who are very serious about extending the hospitality called for in Matthew 25. The parish operates a food pantry which serves approximately 115 families a week utilizing a client-choice model which allows individuals to pick which foods they would like to eat. The parish also hosts community dinners at several times each year and has a stout coffee hour each Sunday. I'm grateful to have been called to this place at this time.
If, for whatever reason, you have come across this page and persisted this far, you deserve a prize. Feel free to email me j.clarkson (insert the @ symbol) jdotclarkson.com to claim yours.