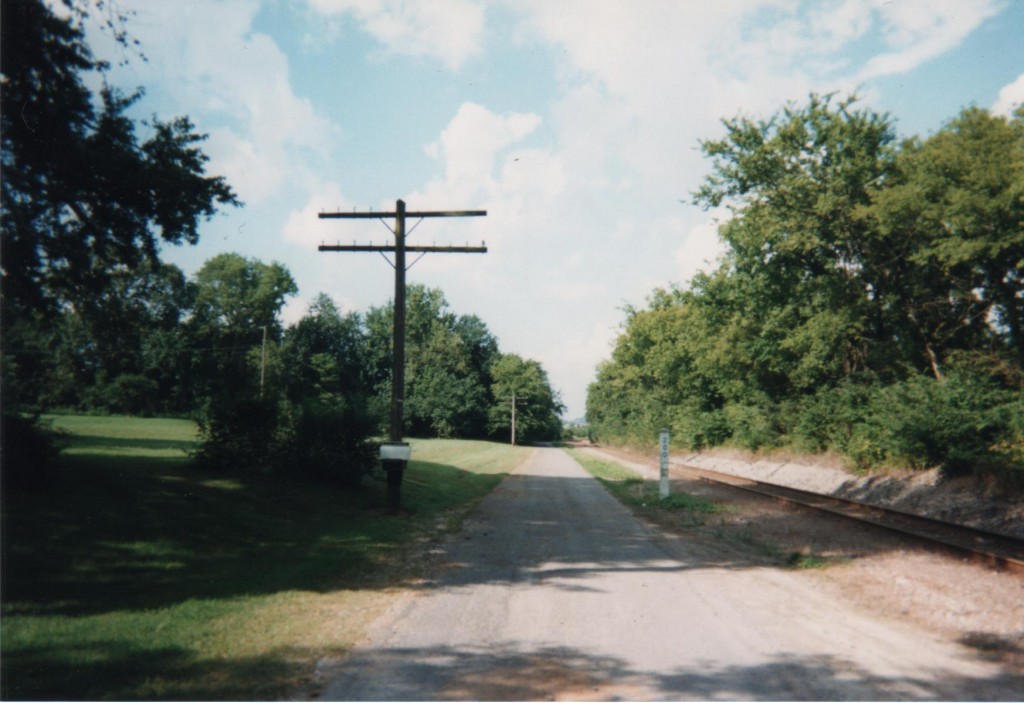 The railroad ran right in front of my grandparent's place.  In fact, it still runs there but the place does not belong to my grandparents anymore.  Fortunately, them what bought it didn't develop it, but I can't go there anymore, which is a little strange because we would go there every Saturday night.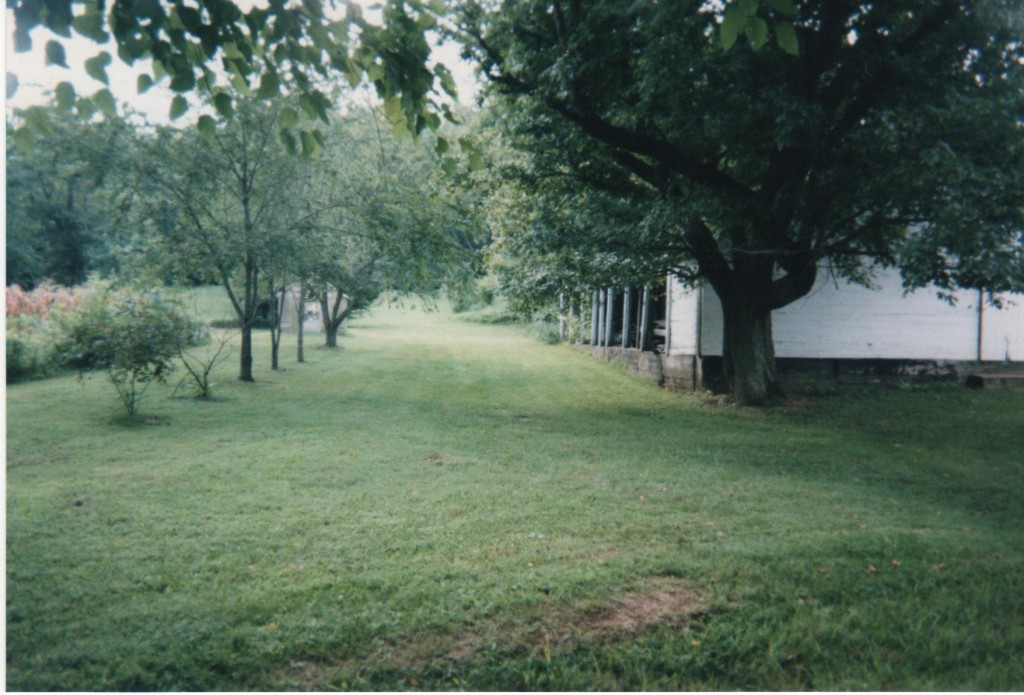 We would rummage through the chicken house, where there were no chickens any more but a whole lot of junk.  It's amazing we did not get tetanus or snakebit.  There wasn't a whole lot of junk to be found, but we were just kids and it seemed like a treasure trove.  When we got a little bit older, we would smoke out back.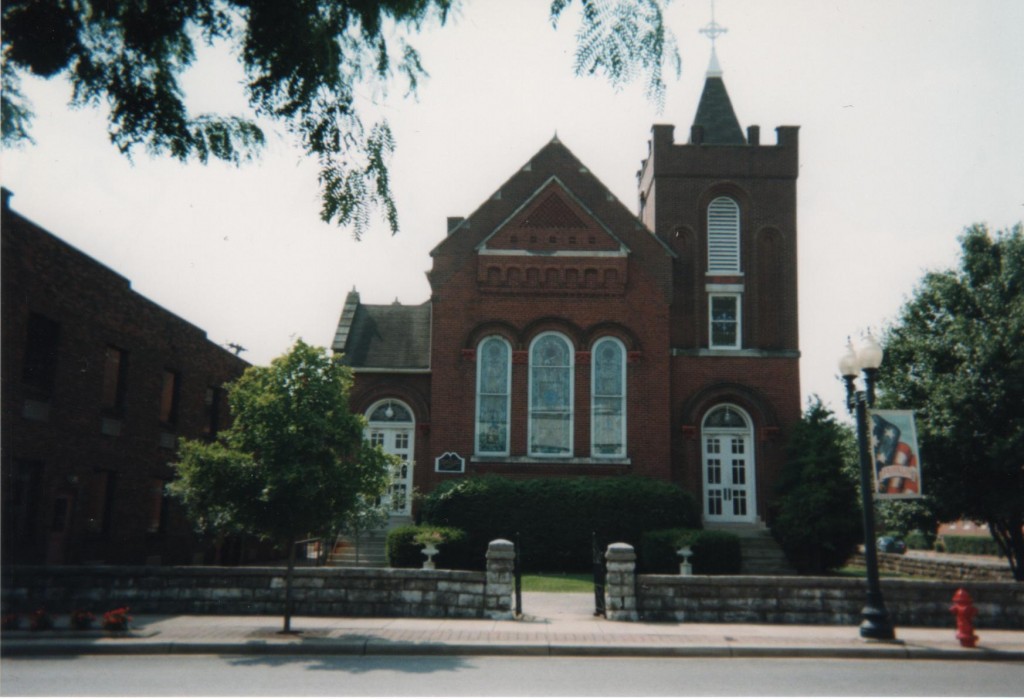 On Sunday we would get up and go to church.  Sometimes we would usher.  Occasionally we would go to Sunday School.  We always went in the right-hand door.  We were not the kind of people who would go in the left side.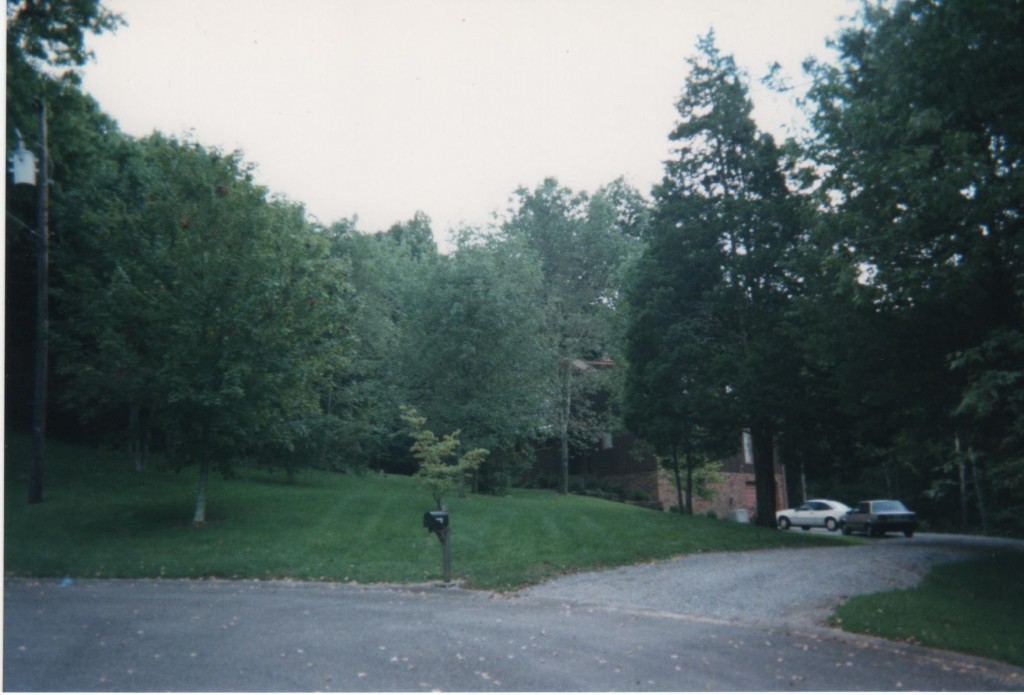 After lunch, Pappy would pick us up and bring us home.  Maybe we would play football in the field for a while first, or throw the trash into the gully.   Eventually we wound up back in the cavernous, silent house.  I did not realize at the time that the house was huge.  I will never be able to afford to live in a house so big.  You really can't see any of it because of the trees.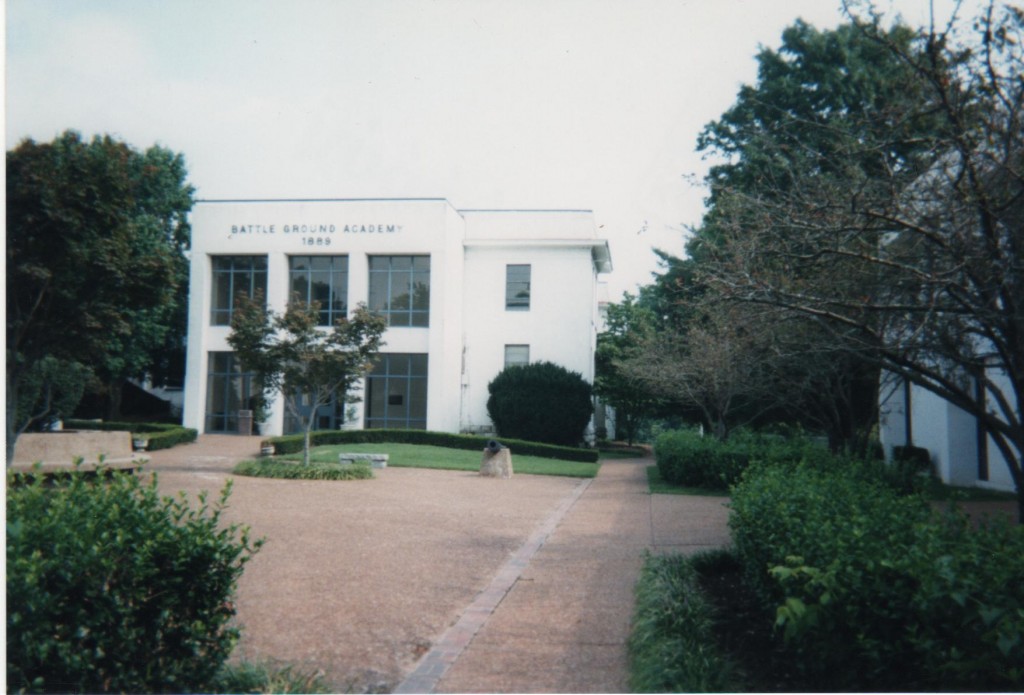 On Monday, and usually most of the rest of the week, I'd go to school.  Public school up through the 8th grade, but one of us was almost always a student at the place where my father and two of my siblings were valedictorian.  A third would have been in the running except he cheated on a test.  I almost failed English freshman year.  Nobody at home said a word about it to me.  The school still exists, but this building has almost collapsed.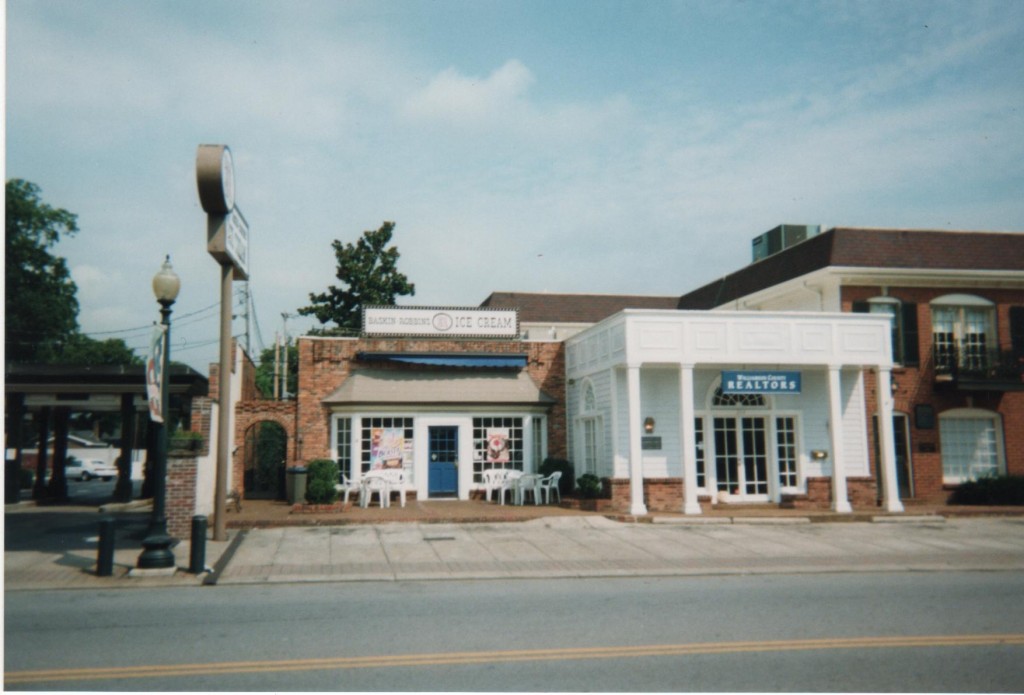 Several days of the week after school, I would go to work.  The first person other than my father to give me money for doing things was the owner of this Baskin Robbins franchise.  I do not remember his name, but his assistant manager was named Michael Bufundo.  Last I knew, Michael was still assistant manager 20 years later.  If you take the key and go through the arch on the left, there is a little courtyard which was a nice place to smoke.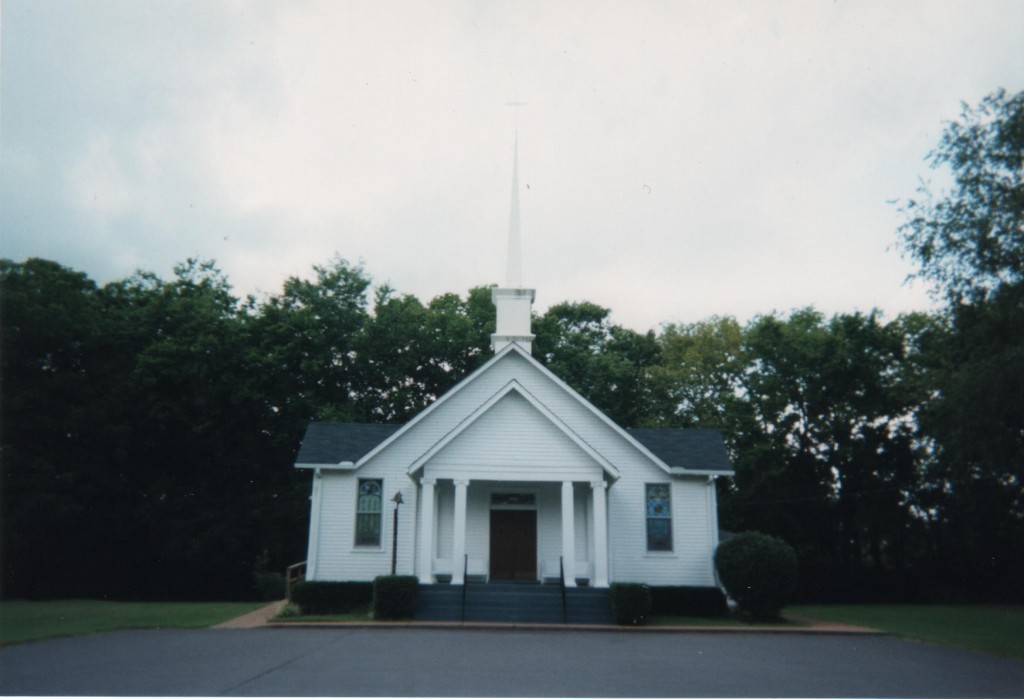 The Methodist minister for whom I am named used to pastor this church.  He was long gone by the time I made the scene.  The man who had this cure when I was in the area was the scion of a local family who had spent much of his adult life in California and dated Candice Bergman at one point.  Despite turning 60 that year, he let me come stay with him when my parents split up.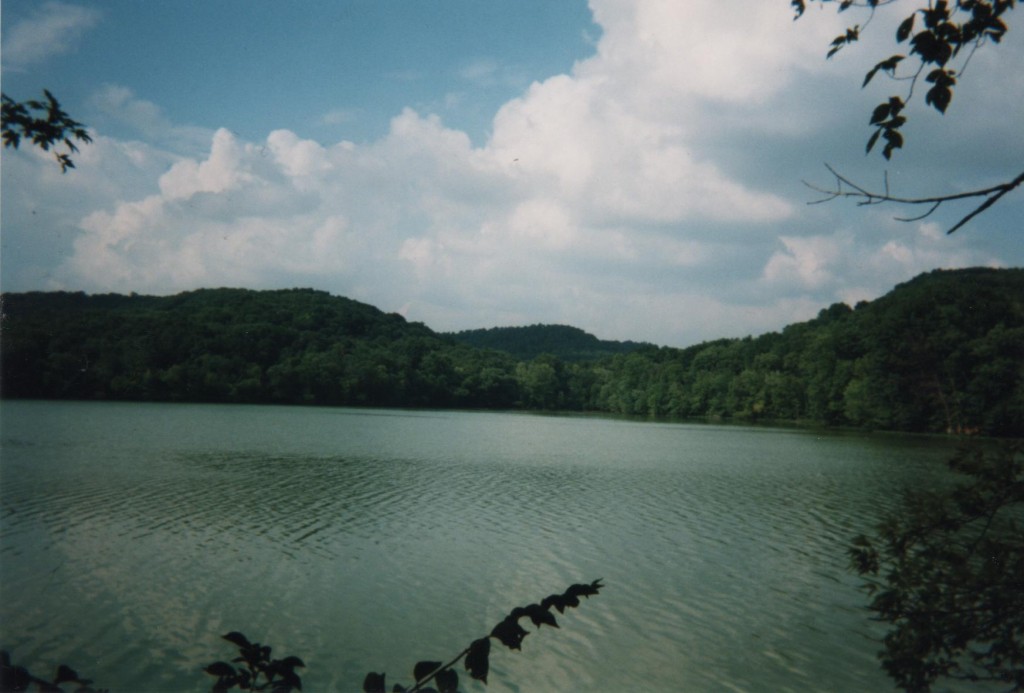 This I "discovered" when I was living with the pastor.  It was built to provide water to steam locomotives in the nearby train yard.  When it became obsolete in the world of transportation, my biology teacher among others worked to have it preserved.  If I lived there now, I would go visit every day.
When I arrived from St. Louis, I spent a few days "home."  There is no changing the fact that if you are lucky enough to spend most of your childhood in one place, that place will always be home no matter how long you are gone.